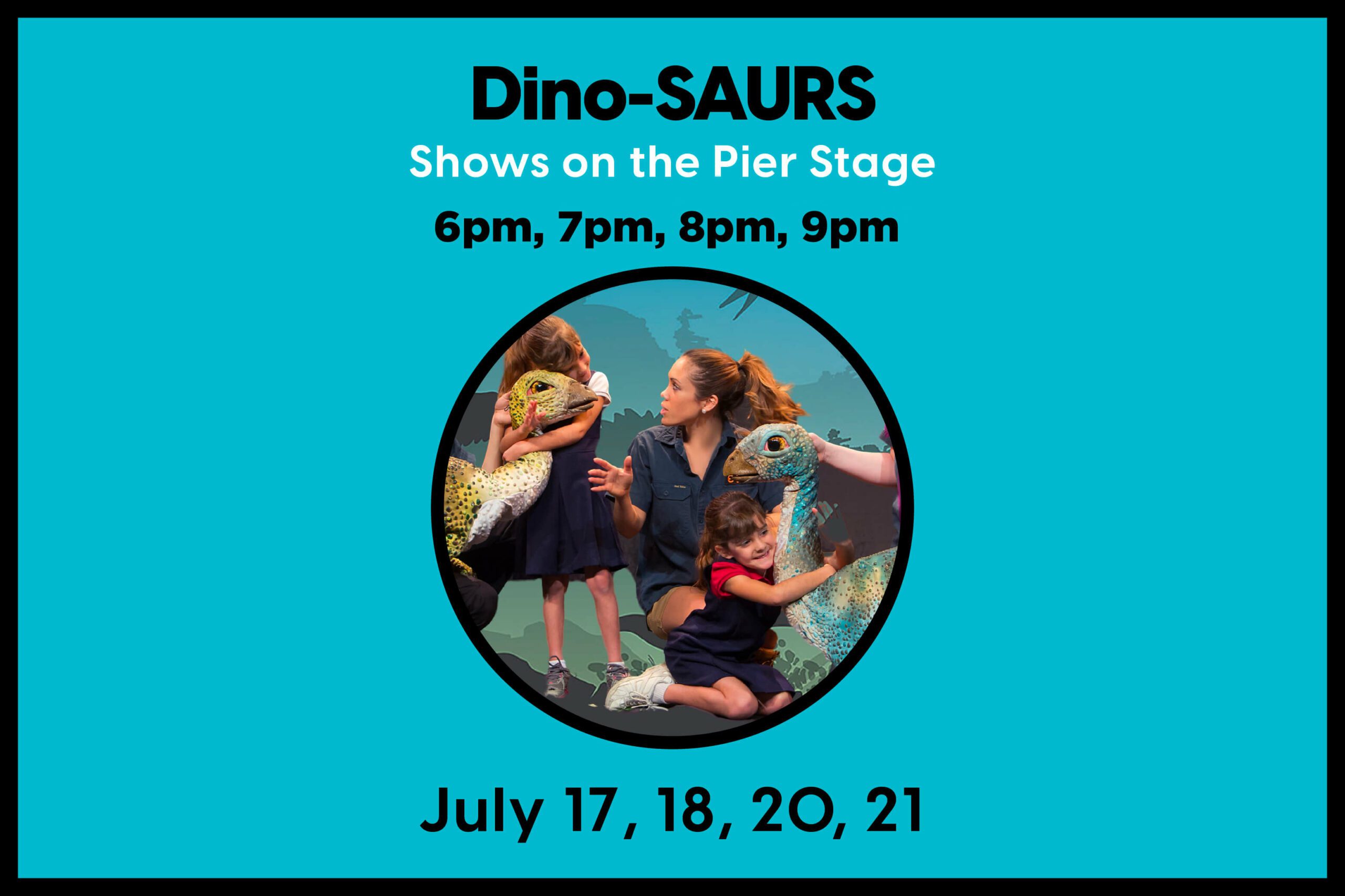 Our scientists discovered that there is reason to believe that there are buried fossils off the Jersey Shore of a Spinosaurus, and have stopped at Casino Pier to do some in-person research. They recently came across a new technology to take fossil remains and accurately replicate the fossils creating a real-life dinosaur. Their first successful replication was a triceratops baby, in which they have in their possession. They are worried because they replicated the young Spinosaurus which has gone missing and their device brought them to the last spotted location of the Spinosaurus. With the audience's help through interaction, education, specialty moments, and song; can they successfully bring the Spinosaurus to Casino Pier so they can continue their groundbreaking research? It all depends on the help of the audience!
Involves education, audience interaction, specialty moments, singing, acting, and dance.
It is an amazing experience for the whole family!
Located on the Pier Stage
July 17, July 18, July 20, July 21
Shows at 6pm, 7pm, 8pm, 9pm
Meet & Greets at 6:20pm, 7:20pm, 8:20pm, 9:20pm