As one of the best kids theme parks, the Casino Arcade is jam packed with all of the latest video & redemption games of chance, along with all of the classic slot machines, skee ball and pin ball games.
No matter what your age, you will appreciate the variety of games in our arcade. You can win tickets that are redeemable for great prizes or compete against each other in one on our numerous racing video games.
Call 732.793.6488 x-8220 for more information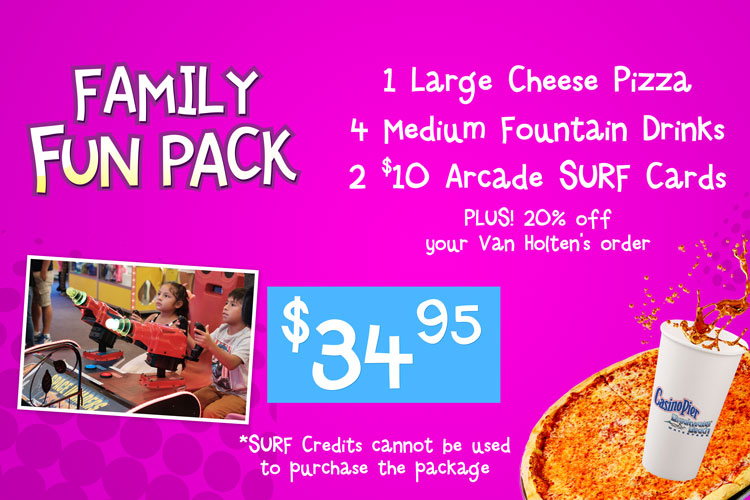 1 Large Cheese Pizza
4 Medium Fountain Drinks
2 - $10 Arcade SURF Card
$34.95
PLUS 20% OFF Van Holten's Chocolates 
Players Club Members
Please note we are not mailing out postcards anymore. Sign up with your email address to be notified about upcoming Players Club Days. Thank you.